Cooking stew in a rice cooker is very easy. All you need to do is to put the ingredients into the rice cooker and press the button to cook. Today, I'd like to share the simple recipe of stewed chicken wings with Shiokoji in a rice cooker.
Ingredients Stewed Chicken Wings with Shiokoji and Herbs:
Chicken Wings: 6-8 pieces
Carrots: 2 small size
Onions: 2 small size
Garlic: 2 cloves
Ginger: 1 small piece
Bay leaf
Thyme, Rosemary or your favourite herbs
Shiokoji: 2 tablespoons (adjusted by the amount of salt in the Shiokoji)
White Wine: 2 tablespoons
Water
Salt and pepper
How to make Stewed Chicken Wings with Shiokoji and Herbs: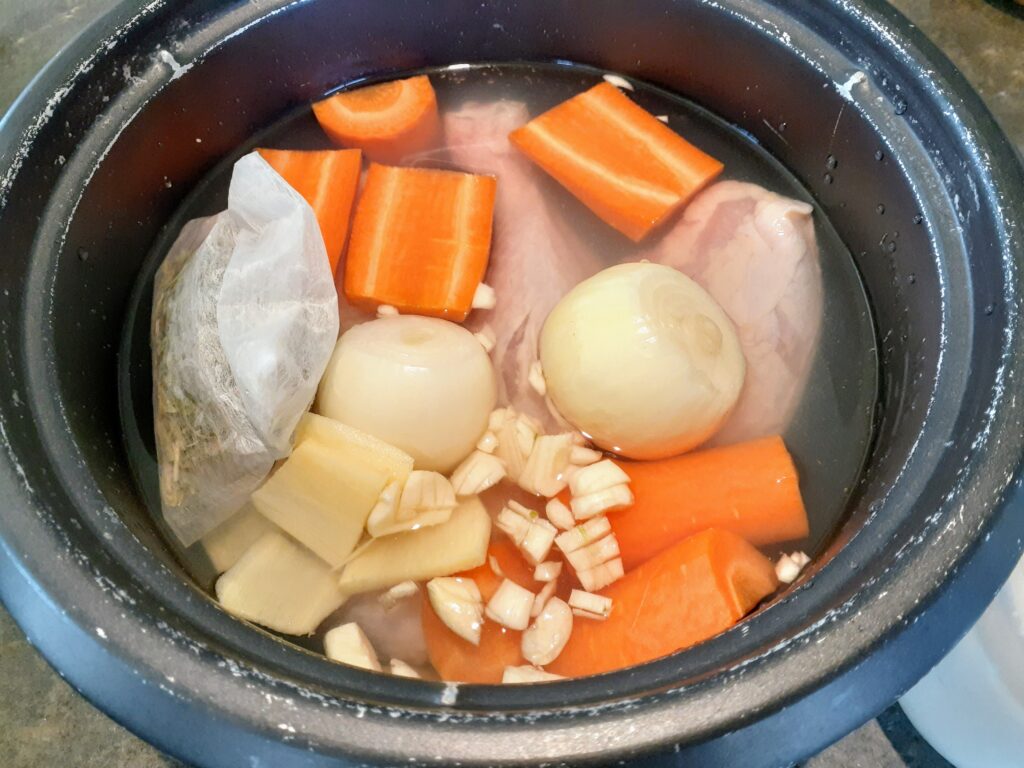 Sprinkle 1 tablespoon of Shiokoji on chicken wings and marinade in the refrigerator for at least 1 hour
Cut carrots into pieces that are easy to eat
Slice the ginger and chop up the garlic
Place the chicken wings, carrots, onions, garlic, ginger, herbs, white wine, and 1 tablespoon of Shiokoji into the rice cooker and add enough water to cover them
Cook for 30 minutes or more, and turn it down to "keep warm". Season with salt and pepper to taste before serving.