Teriyaki Chicken is one of the favourite foods for everyone including Japanese, non-Japanese and children.
You can buy Teriyaki sauce in the supermarket as well as you can make it with soy sauce and sugar (or Mirin).
It will be delicious enough when you can get proper Teriyaki sauce, but marinating the chicken with Shio Koji makes the meat much tender.
Ingredients for Teriyaki Chicken with Shio Koji
Chicken Thighs: 2 pieces
Shio Koji: 1 tablespoon
Teriyaki Sauce
Soy sauce: 1 tablespoon
Sugar: 1 tablespoon
Sake: 1 tablespoon
How to make Teriyaki Chicken with Shio Koji
Apply Shio Koji to the Chicken and leave it for 30-60 minutes in the fridge.

After roughly removing the Shio Koji from the chicken, cook them in a frying pan. Put the lid on it, cook on a low heat until the chicken is well cooked.
Pour the Teriyaki sauce into the pan to dress the chicken. Cool it down and cut the chicken, serve it.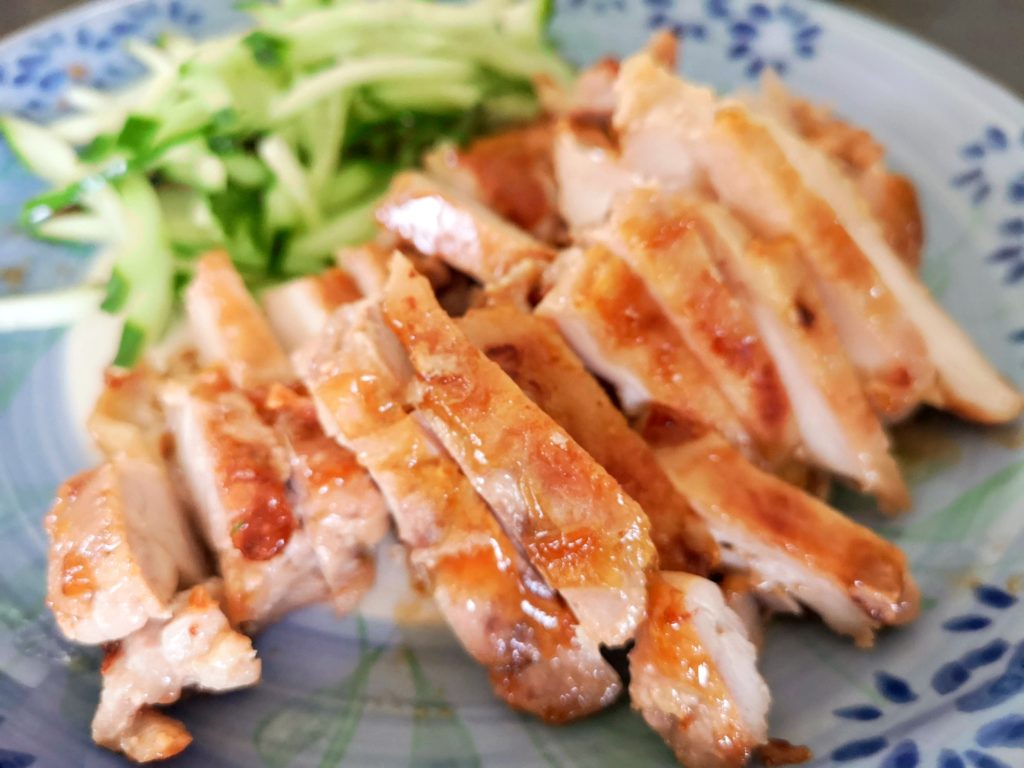 What is Shio Koji?
Shio Koji (塩こうじ/塩麹/塩糀) is a Japanese fermented ingredient. It's made of salt, water and Rice Koji (米こうじ/米糀/米麹). It is called a "magical seasoning" useful for any purpose. We can use it to marinate or tenderize.